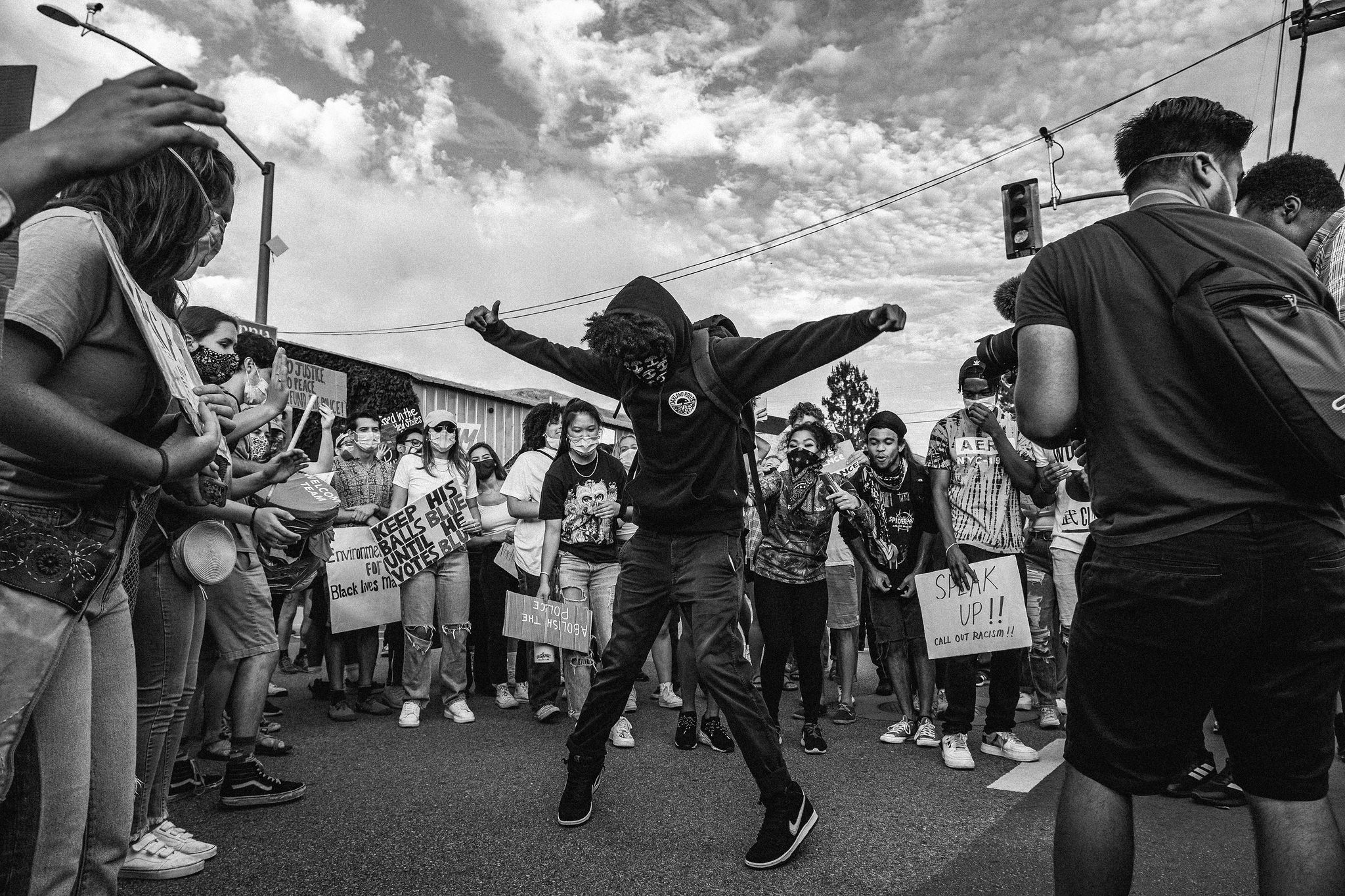 Details
This exhibition features photography by local photographer Richard Fusillo of the recent Black Lives Matter protests, in particular portraits of predominant local activists.
Fusillo is deeply involved with the local Black Lives Matter movement in San Luis Obispo and began documenting the protests shortly after the murder of George Floyd. Although the BLM movement is still ongoing, this exhibition is an opportunity to reflect on this historical moment in San Luis Obispo and contemplate how the movement will continue to develop in this community.
This exhibition is hosted in collaboration between SLOMA and R.A.C.E. Matters SLO. A component of this exhibition will also be audio recordings of young black activists speaking about their experiences protesting in SLO and reflecting on the movement.