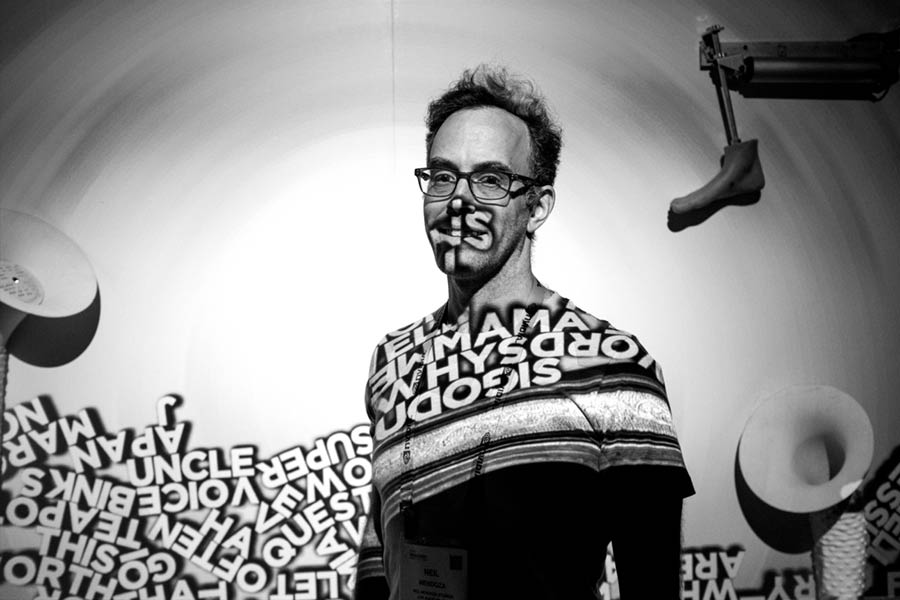 Details
In today's world of constant media, the planet's issues often take a back seat to clickable news stories. In part, this is due to the enormity  of topics surrounding the environment. The issues are what philosopher and ecologist Timothy Morton calls hyperobjects — objects or events whose dimensions in space and time are massive in relation to a human life, e.g. a black hole, the Amazon forest, an oilfield, and especially climate. Their effects may be experienced even if they cannot be necessarily touched. 
In his exhibition Pretty Rubbish, Neil Mendoza gives form to some of these issues. He aims to steer his audience around the cognitive roadblocks and noise that viewers experience when they are bombarded with information about these subjects by using humor, motion, and familiar objects as an opening into people's thoughts. Just as the Dada movement was a reaction to the chaos and violence of the first world war, Mendoza's work uses absurdity as a reaction to the seemingly certain path of growing consumption that society is following at the expense of a sustainable future.
About the Artist
Neil Mendoza's artwork has been exhibited by The Ars Electronica Center, Arena 1 Gallery, The Barbican, BBC Big Screens, The Children's Museum of Pittsburgh, Currents New Media Festival, The Da Vinci Museum of Science and Technology, The Exploratorium, ISEA, Kinetica, Minnesota Street Projects, Oi Futuro, The Museum of London, The Nottingham Playhouse, PICNIC Festival, Recology, SIGGRAPH, The Science Museum, Telfair Museum, The V&A, Watermans, YouFab, and Young Projects Gallery, among others. He is also the co-founder of the art collective "is this good?"
Related Programming
Friday, Aug 5, 4–5 PM (before Art After Dark): exhibition walk-thru with artist Neil Mendoza. Free and open to the public.
Pretty Rubbish is generously sponsored by: