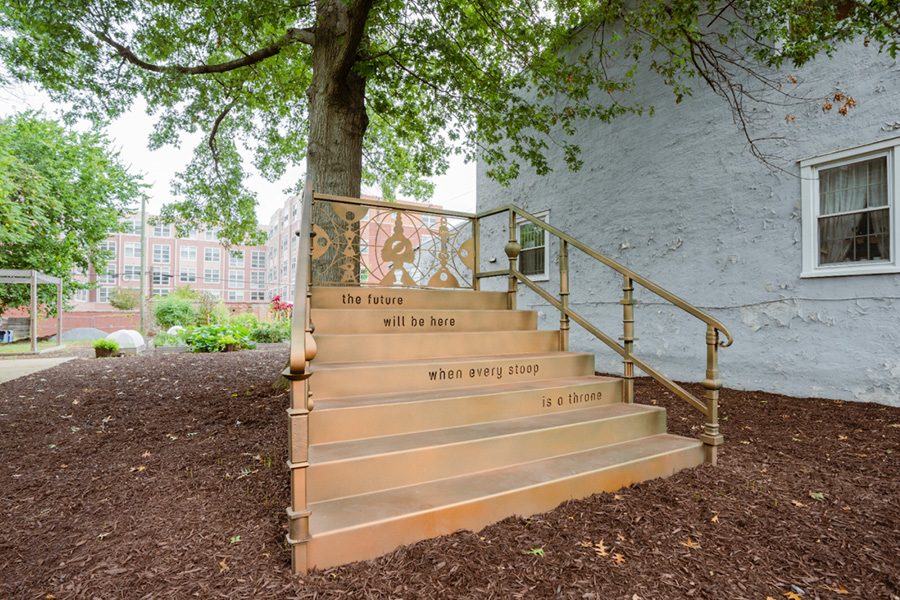 Details
Los Angeles-based artist April Banks is a creative strategist working across visual art, social engagement, and exhibition design. Her practice sits intentionally between image, space, and experience.
Banks' recent work time travels through historical archives and memories, questioning what we think we know of the past and how it informs our cultural positioning systems and future identities. She is interested in amplifying lesser known stories, challenging the gaze, and giving narrative to the erased and intentionally forgotten. In February 2021 she completed her first permanent public art sculpture, A Resurrection in Four Stanzas, in Santa Monica, CA, commemorating a former Black community erased by eminent domain.
Her work has been exhibited in Los Angeles, the San Francisco Bay Area, Chicago, Minneapolis, Cleveland, Daytona Beach, New Hampshire, Maryland, New York, Switzerland, Colombia, Brazil, United Arab Emirates, Senegal, and Ethiopia. Her work is in the collection of the Getty Museum and other private collections.
Banks' exhibition at SLOMA will be informed by public programming hosted in collaboration with RACE Matters SLO in late 2023 and a public artwork created in partnership with the City of SLO to be launched in 2024.
This exhibition is generously supported by: