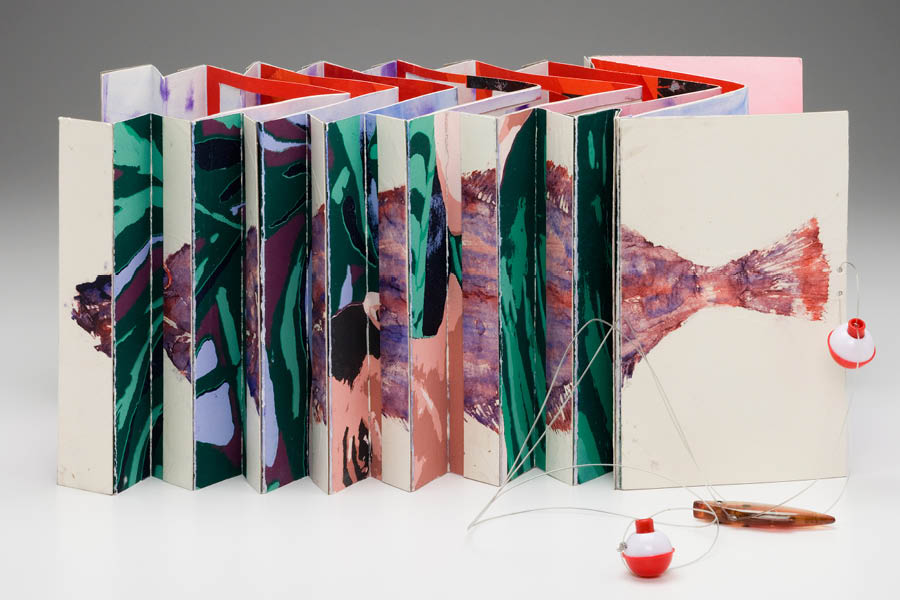 The talented and diverse makers in this exhibition intentionally transcend the limits of the medium and expand the definition of what prints can be.
Printmaking as a medium is inherently process-based. Artists work and rework—laboring, investigating, and discovering as they go. Part of what makes printmaking radical is the blurring of creative possibilities. For this exhibition, the artists included take the medium to new heights, using their transferred image in a myriad of innovative ways. The artists use relief print techniques in their paintings, hand color their etchings, combine monotype and digital prints, and collage prints into their sculptural works and artist books. Their processes, and by extension the works included in this show, are limitless.
The Undition was guest curated by Leslie Sutcliffe
Banner image: Paul La Riviere, Fish Book, 8×18 inches, gyotaku & serigraph.