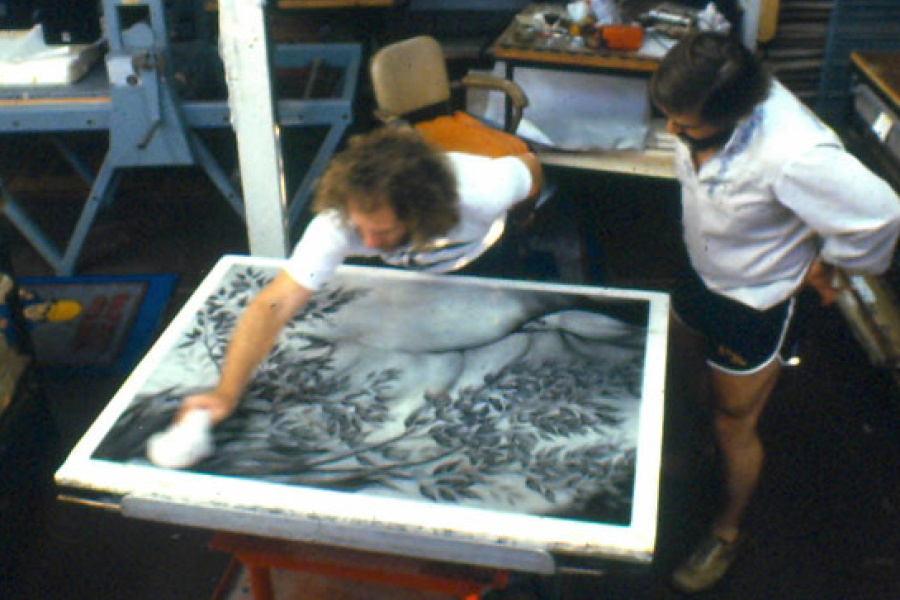 Details
This exhibition features lithographs created by Ocean Works Press between 1979–1983. Ocean Works Press was co-owned by Steve Andrews and Conrad Schwable, Tamarind Master Printer. All the prints on display are from the private collection of Steve Andrews.
This exhibition is meant to give audiences the opportunity to explore the highly crafted lithography prints from Ocean Works Press, as well as learn about the resurgence of lithograph printing in the 1980s.
Artists on display include Deborah Remington, Raúl Anguiano, Veloy Vigil, Conrad Schwable, Kay Mortenson, among others.
Related Programming
Artist Panel: Click here for a conversation about lithography and artistic collaborations with Steve Andrews, Conrad Schwable, and Jeff Sippel.